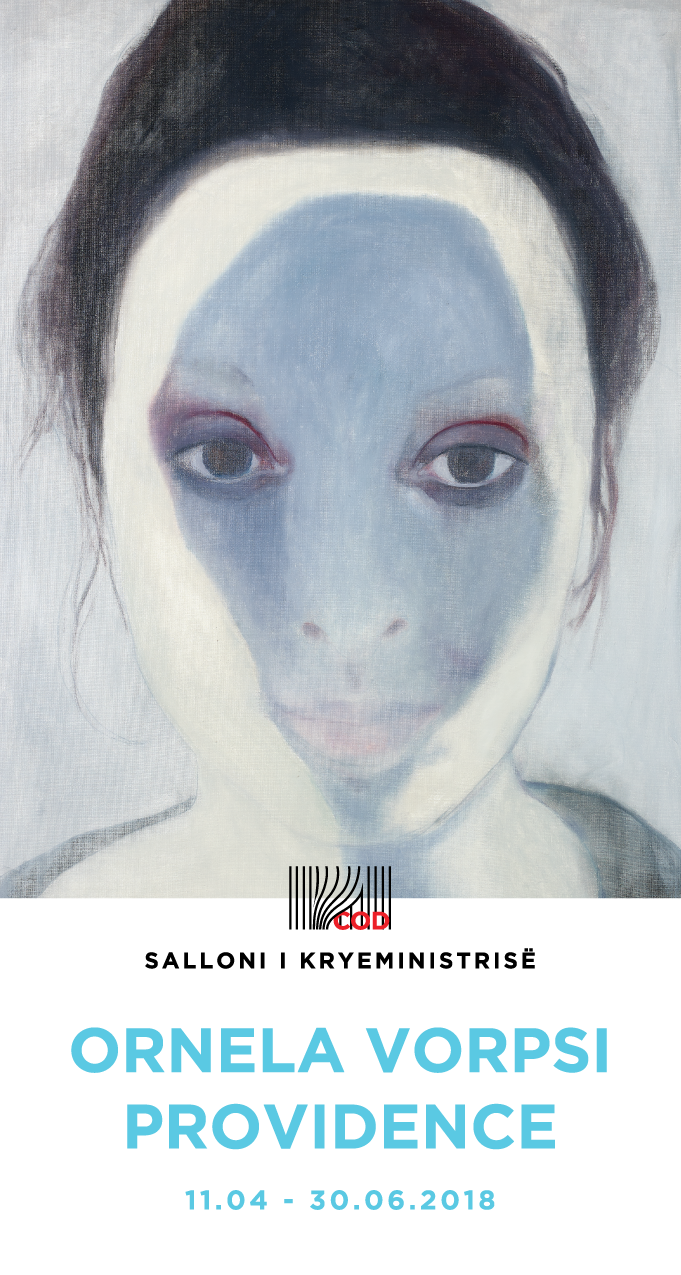 COD 2ND SEASON FOR 2018 – GRAND OPENING
"PROVIDENCE" EXHIBITION BY ORNELA VORPSI
COD opened the second season of 2018, with the exhibition "Providence" by the artist Ornela Vorpsi. The Prime Minister Edi Rama, artists, journalists, representatives of culture institutions and civil organizations as well as diplomats attended the opening ceremony.
Genti Gjikola, the curator of the exhibition, stated during the opening speech that " …the exhibition is a mid-career retrospective of Ornela Vorpsi's visual work, and I would call it a "gesamtkunstwerk" (a total work of art) because it sums up her expression in different techniques such as drawing, canvas, installation, photography and video". During the presentation Gjikola said that "the visual work of the artist Ornela Vorpsi is based on the sensual, emotional world and in contrast to the majority of the conceptual and contemporary art, it is expressed through a clear structure and balanced pace".
In her speech the artist Ornela Vorpsi appreciated COD's invitation, calling it an "extraordinary gift" to her. Vorpsi also said that the installation of her exhibition was at the highest professinal levels.
"I'm extremely touched and happy, to find the right words for this miracle that you are offering me tonight, that my country offers me tonight," she said at the opening ceremony of her first personal exhibition in Albania.
In "Providence"Ornela Vorpsi presents 38 works distributed along the protocol hall of the Prime Minister Office, "Meet the artist" hall and the "Forum" hall. Part of the exhibition is also a site-specific installation with her books, which have been published in different languages.
The exhibition will remain open to the public until June 30th.
Ornela Vorpsi was born in Tirana in 1968. She currently lives and works in Paris. Vorpsi completed her studies at the High Institute of Arts (1987-1991), at the Brera Fine Arts Academy in Milan (1992-1996) and then at Paris VIII University (1997). She has participated in many group exhibitions, curated by well-known curators such as Harald Szeemann, Paul Ardenne and Walter Keller. Her work can be found in important collections, including the FNAC collection (The National Foundation of Contemporary Art in France), as well as many private collections. After settling in Paris in 1997, Vorpsi turned to writing as well as painting. In 2010, Alexander Hemon and Zadie Smith described her as one of Europe's top 35 best-selling writers in "Best European Fiction". Vorpsi's books have been translated in 18 languages.