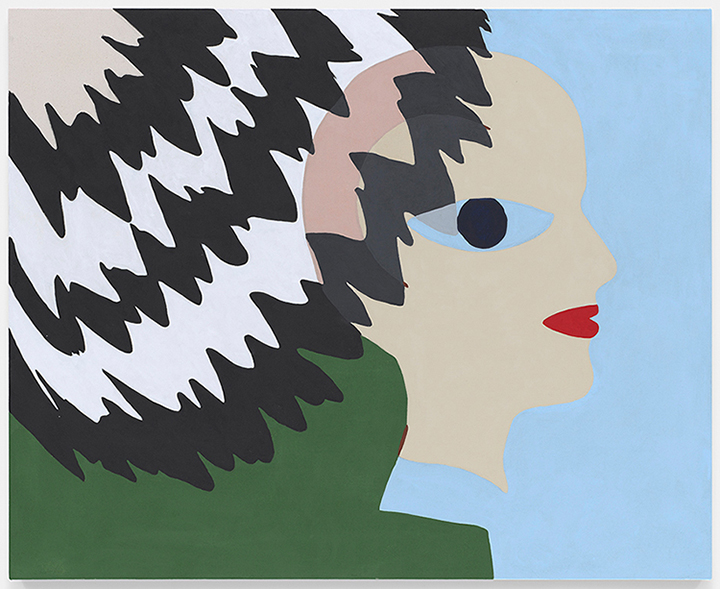 COD 1st Season for 2018 – Grand Opening
"Now Now Now" Exhibition by Mia Enell
Tirana, 9 January 2018 –
COD opened its first season of 2018 with the exhibition 'Now now now' of the artist Mia Enell. With the Prime-Minister and the artist herself in presence, the opening ceremony brought together representatives of art and culture instructions, media, diplomatic corps, international and civil society organisations as well as members of public institutions.
Mia Enell's 22 works were displayed at Main Hall of the Prime Minister's Office Protocol Hall in addition to the adjacent 'Meet the Artist' Chamber. Coalescing painting and drawing, the exhibition curated by Genti Gjikola combines together works 'that beyond the obvious easiness and simplicity, display the world's complexity that Mia Enell aims to explore'.
Welcoming the participants and the artist, Ms. Eridana Çano, Director General of the Agency for Dialogue and Co-Governance, in her opening remarks highlighted the purpose of COD and emphasized that during 2018 a series of novel and unique activities will aim to transform its space into an interactive area that puts citizens in its primary focus.
Mia Enell spoke about her art, its language and how it communicates with the public. 'I don't want my work to pinpoint to a singular topic. If my work purposefully seeks not to attract attention yet contains a sense of humour, it will likely shine a light to wider issues and not just a particular idea' Ms Enell stated. 'I continuously aim to keep my work open to interpretations. This way, there are opportunities to make a choice – concentrate and complete the work or keep it open and unfinished. I choose the latter'. The collection presented in Albania for visitors is part of the 'Now Now Now' catalogue.
The exhibition with remain opened for the public until 9 March 2018.
Mia Enell was born in 1967 in Goteborg, Sweden. She currently lives and works in New York, USA. She completed the Nyckelvikskolan Art School in Stockholm (1987) and graduated from École Nationale Supérieure des Beaux-Arts, Paris (MFA) in 1992. Her works have been exhibited in numerous personal and joint exhibitions in notable museums and art galleries in USA and Europe. They can also be found in distinguished international and private collections, including, among others, Los Angelos County Museum of Art (L.A.C.M.A.), Galleria Borghese in Italy,  Ahrenberg Collection in Switzerland, Statens Konstråd – The National Public Art Council, Sweden as well as Caisse des Depots et Consignation and Fonds National d'Art Contemporain, both in Paris, France.